Why drive a Certified Pre-Owned Porsche?
By Product Expert | Posted in Certified Pre-Owned on Thursday, November 7th, 2019 at 6:27 pm
Benefits of driving a Certified Pre-Owned Porsche
Have you ever looked at another car on the street and wished it was yours? Deep down, most people want to drive a luxury car. Let's face it: they're faster, cooler, more techy, and insinuate a higher class than the more conventional vehicles that roam the streets. If you've been considering a luxury car but are worried about the high price tag, we have an option for you: a Certified Pre-Owned Porsche. Check out some benefits below!
Browse Our New Porsche Inventory
Why drive a Certified Pre-Owned Porsche?
The benefits of driving a Certified Pre-Owned (CPO) Porsche are huge. It all starts with the price. You probably know that all used vehicles, regardless of condition, lose value over time. While this is bad news for the seller, this is excellent news for you, the driver. You can get a luxury vehicle like Porsche for a fraction of the price – and no one will know the difference. Go ahead and tell people you bought it fresh off the lot and they'll never know!
Learn more about the Porsche Certified Pre-Owned Program!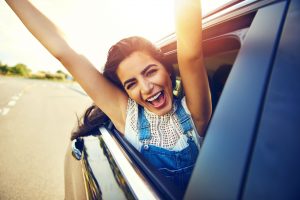 The Porsche CPO program is generally recognized as one of the top CRP programs, if not the top program. To be a Porsche Approved model, it must be less than eight years old and have less than 100,000 miles on it. With this comes warranty coverage for up to 10 years or 100,000 miles from when the vehicle was new, and the warranty will be continuously transferrable no matter how many times the vehicle switches ownership until the timeline expires. That warranty coverage will likely never need to be used though, as Porsche has a 5 out of 5 dependability score from J.D. Power. There is also a grueling 100+ point inspection to determine if the vehicle meets the strict Porsche quality criteria.
Browse Certified Pre-Owned Porsches in Columbia SC
If you're not quite ready to go all in on a new Porsche, a CPO Porsche is definitely an acceptable alternative. Learn more about the Porsche CPO program by contacting our team here at McDaniels Porsche in Columbia!